Hi Everyone. I hope I find you all well this week. Some of you may be planning your trip to Ireland and wondering where to stay. I certainly get a lot of requests from my readers asking for accommodation recommendations. AirbnB has opened the doors to many beautiful places to stay in Ireland so this week I'm giving you my top 5 AirBnB homes. I've selected something to suit all tastes, from a traditional thatched cottage to a tree-house! I stress that this list is by no means definitive! My choices are based on personal experience or recommendations from friends. So buckle up and let's get on the road!
So next we're off to Kilkenny for something truly quirky and unique. Braille House is right in the heart of Kilkenny, just a 10 minute walk from the town centre. Yet the tree- house itself could be in the middle of the countryside, surrounded by trees and the sound of birdsong. Well insulated and super cosy. But remember- you have to climb a ladder to get in and out!
So next on the list of my top AirBnB homes is this stunning lake house in West Cork. The house is located in the 163 acre Liss Ard estate and overlooks a private lake. This is the perfect place for a large group, boasting 10 rooms with private bathrooms. There's also a great big kitchen, dining rooms, comfortable sitting rooms and a sun room. A stunning setting with beautiful walks in every direction.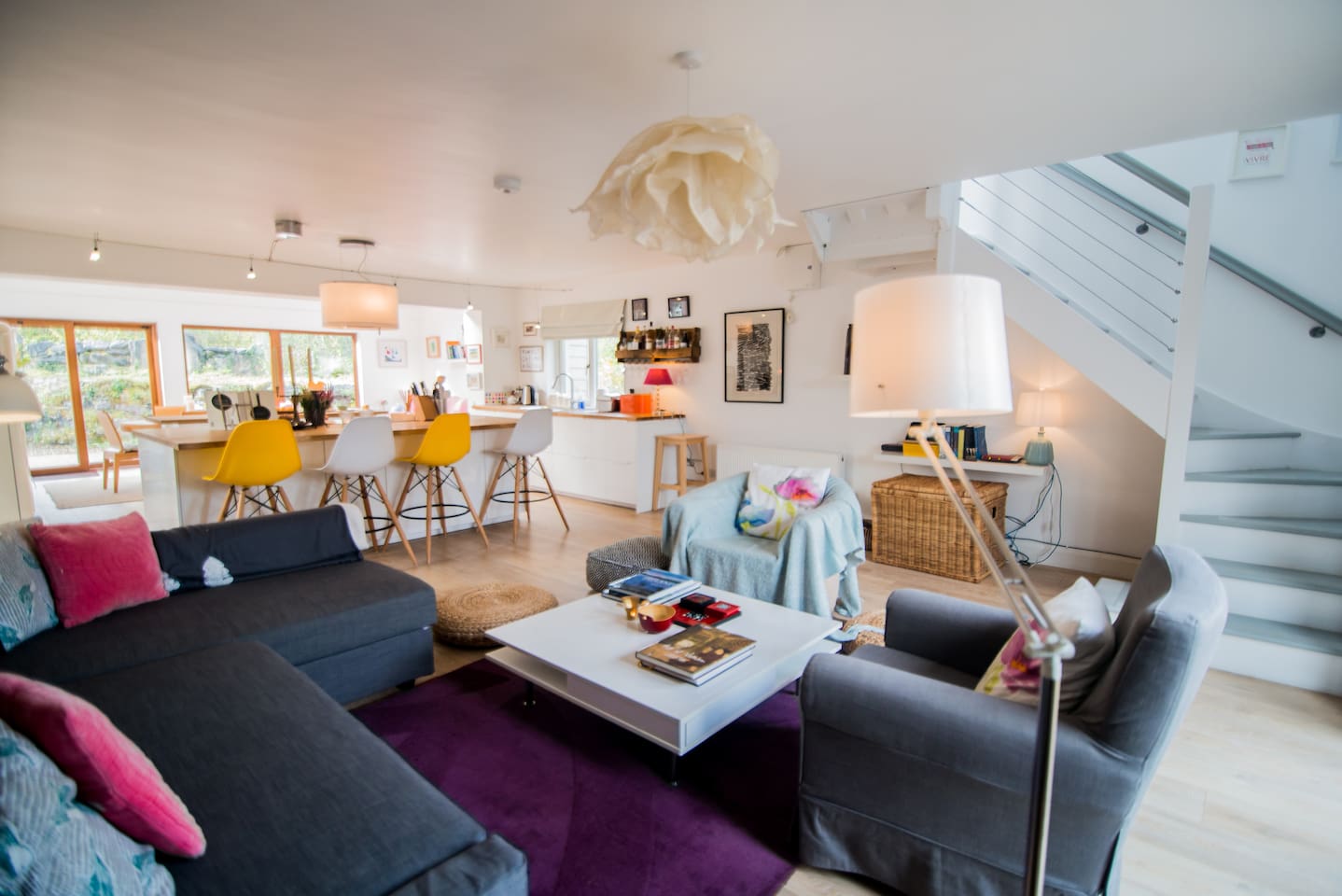 Wood Smoke cottage is a true hidden gem nestled in the heart of the Burren. Just 3 km from the beautiful village of Ballyvaughan. The perfect base to explore this truly magical part of the country. The house is super cozy and homely with a wood fired stove. There's also an outdoor hot tub and sauna! There's also a private deck carved into Burren rock complete with fire-pit!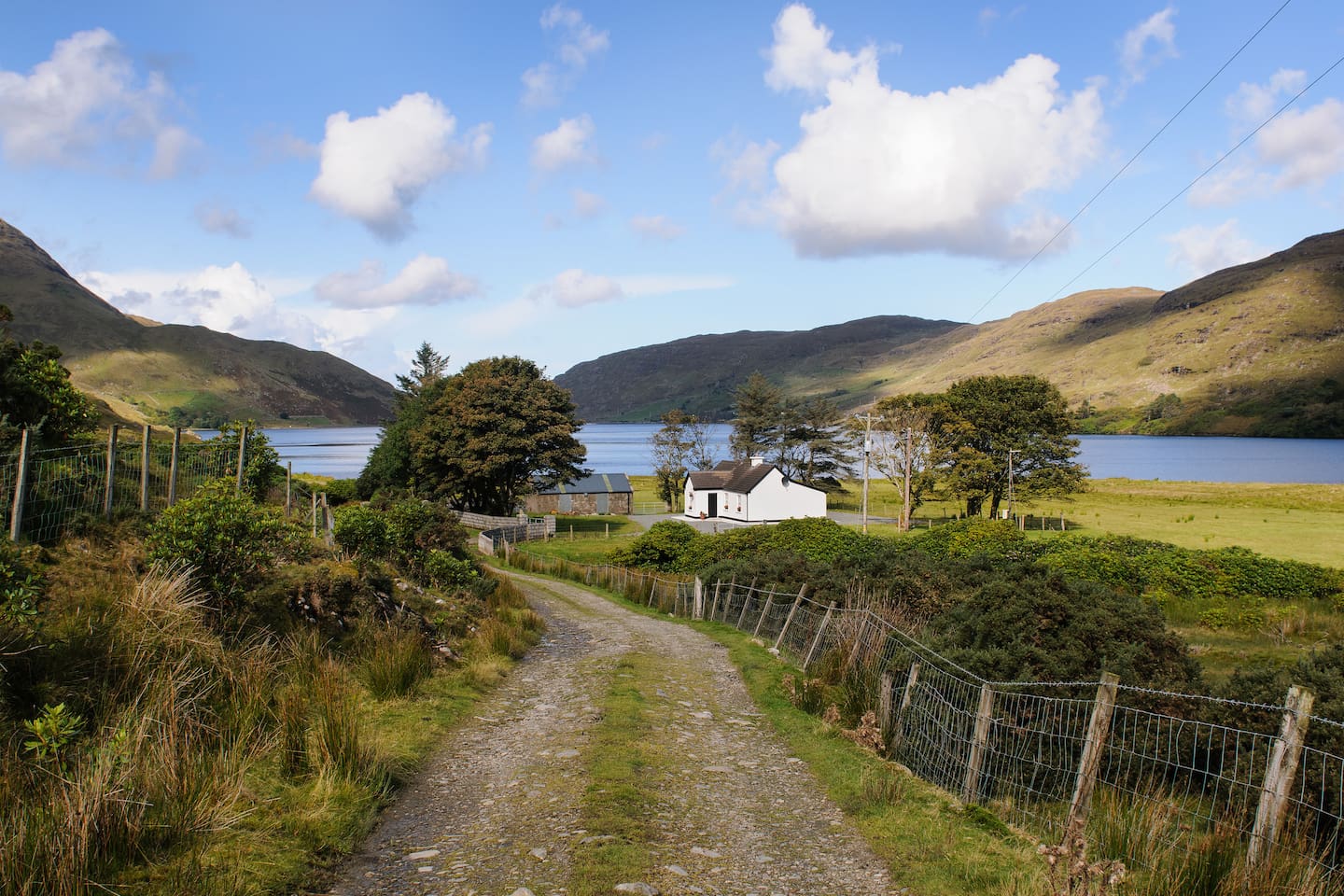 We're heading back west now to the drama and majesty of the Connemara region. The Kylemore Hideaway nestles on a mountainside with stunning views on all sides. In fact, it overlooks a fishing lodge once frequented by Oscar Wilde! Lakeside strolls, the sound of the nearby waterfall and the warm welcome of a real turf fire in the stove all await you in this unforgettable location.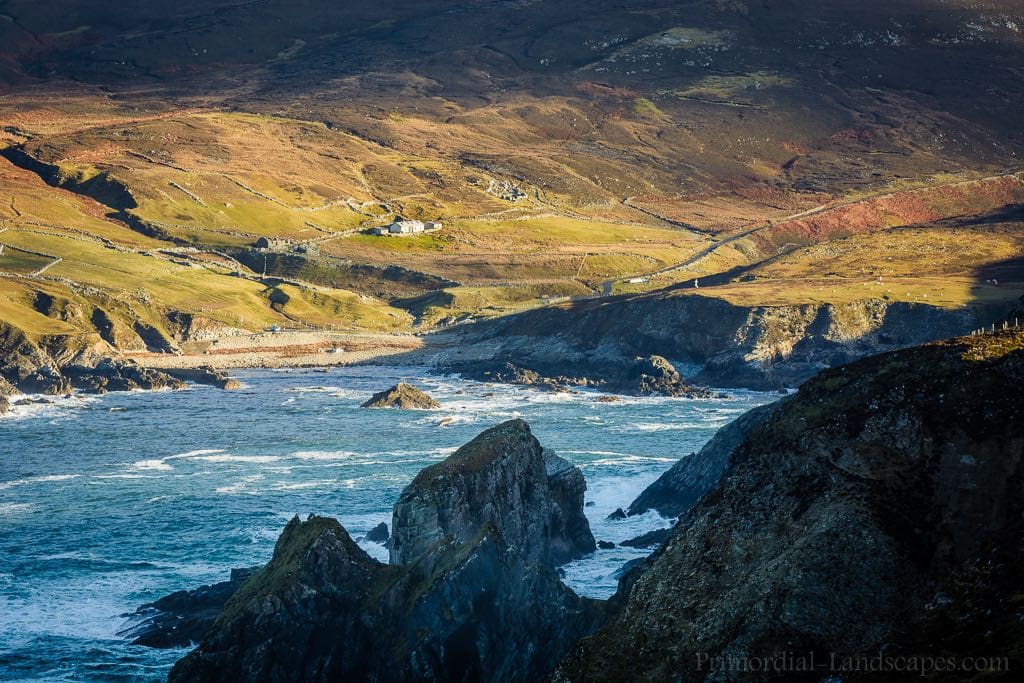 Time to visit one of my favorite places in the world. This off-grid eco friendly cottage is situated in Port in Donegal and you truly feel you're on the edge of the world in this truly special place. Be warned though- this amazing cottage is only for those who truly want to take a break from the modern world. There is no mains electricity and the house and water are heated by wood fire stoves. The water comes from a hillside river and solar panels provide the power for lighting. Food is chilled in the outside larder and drinks in the nearby stream. Still interested? Believe me you won't regret it. I was lucky enough to stay here and have never felt so blessed!
So there's my top 5. Please share any personal recommendations in the comments below.
Why not shop our full collection of Aran Sweaters, Irish Jewelry, Irish gifts and Irish Homewares and don't forget to use BLOG10 at the checkout to get a 10% discount!
See you next week.
Slán go fóill!
Lulu.